Reaching our own APP's at UVA as well as the talented and ambitious Advanced Practice Providers seeking to join our growing team is a priority to us. We want to share our story, celebrate our accomplishments, and highlight our incredible leaders and team members across UVA Health.
@UVA_APPs Twitter Page
Follow us on Twitter for exciting announcements, updates, accolades, and acknowledge the incredible work of our APP's at UVA Health.
We want to share our story with the greater UVA community and all of our Twitter followers. Highlighting our commitment to excellence, demonstrating exemplary patient care, advancing clinical knowledge, and raising the bar for APP's across the country is a journey we are proud to share with you.
We are always looking for new followers. Information for new Twitter users can be found here: New Twitter User FAQ. We invite you to join the Twitter community and follow our team!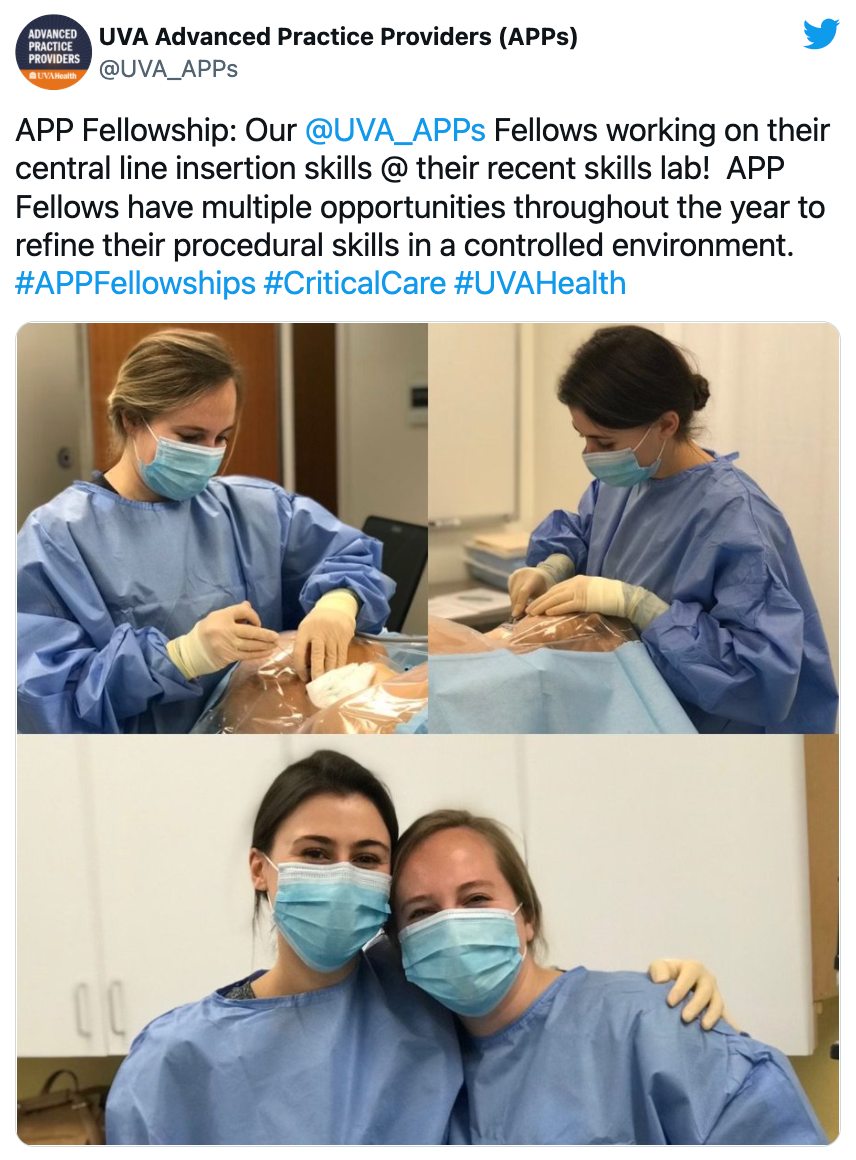 Twitter Tips
We are always looking for new and exciting content. Send us your Twitter Submission Request via the form below.
Preferred content for submission:
Your tweet may include topics such as provider spotlights, awards and accolades, APP Fellowship events, educational offerings (open to those outside of UVA), event sharing, and more. Personal content outside of the professional workspace will not be accepted.

Preferred format for submission:
Your tweet must be 280 characters or less, including hashtags. If possible, please include the following two (2) hashtags: #UVAHealth and #UVA_APPs. Please be advised that your Tweet is subject to some editing prior to final posting, and not all tweets are guaranteed to be posted.