Who We Are
The APP Council at UVA Health provides a structured forum for advanced practice providers to evaluate, improve, empower, and support the role and scope of APP's at UVA. The council serves as a platform where APP voices are heard, linking access to action across health system settings and among system-wide endeavors.
The Principles of the APP Council
Accountability: Advanced practice providers will uphold the highest regard for their profession and their practice
Professionalism: Advanced practice providers will practice with respect for the interdisciplinary team to provide patient centered, collaborative care.
Leadership: Advanced practice providers will be dedicated to quality improvement and professional development to help facilitate change in the healthcare environment
Inclusion: Advanced practice providers will promote the values of equity, diversity, and inclusion within the workforce to enrich and strengthen the APP council and APP presence at large. The APP Council will promote that every individual is valued and respected.
Research: Advanced practice providers will promote collaborative research and education that is ethical, influential, confidential, and medically sound.
Executive Board Structure & Responsibilities
The work of the Advanced Practice Provider Council is guided via a President and Vice-President with oversight from the Executive Administrator of APPs. The APP President, Vice-President, and Secretary are elected annually for one-year terms. Together, the Executive Council establishes the monthly agenda and holds monthly meetings in coordination with UVA Shared Governance bylaws to inform and engage the greater APP body. Most importantly, the council identifies key APP priority areas and develops and implements action plans determined as strategic priorities identified by UVA Health at large, UVA Medical Center, University Physicians Group, and APP members across the health system.
APP Administrator for the Center for Advanced Practice
William Lombardi, DNP, AGACNP-BC, RN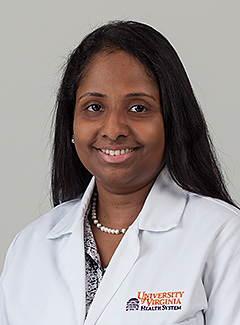 Maheswari Murugesan, ACNP, MSN, RN
APP Council President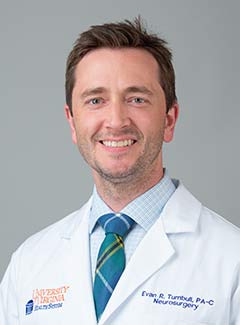 Evan Turnbull, PA-C
APP Council Vice President
Susan Rannigan, FNP
APP Council Secretary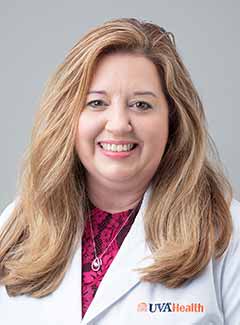 Jolene "Jody" Carlton, CPNP-PC/AC, RNC-NIC, EMT-B
Immediate Past President
Our Commitment to Diversity, Equity and Inclusion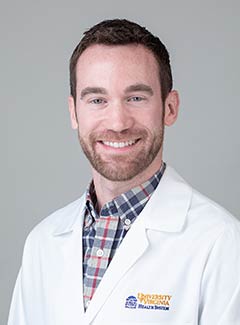 Patrick Ahern, RN, MSN, PNP-AC/PC, CHPPN
Diversity, Equity & Inclusion Task Force Chair
At UVA Health, Advanced Practice Providers are committed to fostering an inclusive and equitable environment that promotes empowerment and respect for all.
Our goal is to deliver exceptional compassionate care to patients and our community in a manner that appreciates and uplifts our many differences including race, ethnicity, religion, sexual orientation, gender, gender identity, age, disability status, socioeconomic status or any other dimension of diversity.
We are committed to building and maintaining a diverse workforce where all feel welcomed, supported and encouraged to fully contribute to our UVA Health and Charlottesville communities.
We strive to create an environment in which our uniqueness is celebrated, valued and respected.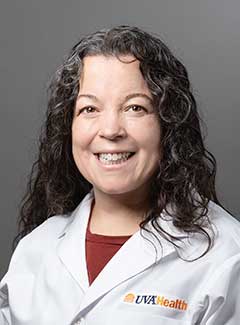 Alycia Yowell Many MSN, FNP
Diversity, Equity & Inclusion Task Force Co-Chair
APP Recognition Task Force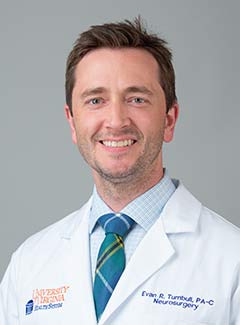 Evan Turnbull, PA-C
APP Recognition Task Force Chair
At UVA Health we believe our APPs play an integral role in the care delivered to our patients, families, and communities. As such, our visibility and the demonstration of our commitment to excellence in patient care should be valued and celebrated as we propel forward a vision of evidence-based, equitable care delivery across the lifespan. Our APP Recognition Task Force serves to unit our action with visibility, highlighting the impactful Advanced Practice Providers who make our vision reality each and every day.
Zuseen C Rannigan, RN, MSN, FNP
APP Recognition Task Force Co-Chair