About Our Fellowship Program
The University of Virginia's Advanced Practice Provider Fellowship program is a rigorous professional development experience for the novice APP bridging into advanced practice, or for an experienced APP new to a particular specialty. This is a comprehensive program including content across critical and acute care subspecialties, including but not limited to the clinical, technical, procedural, psychosocial, leadership, and professional development domains. Competitive salary and full benefits provided upon hire.
Program Structure
The APP fellowship tracks all consist of a clinical practice curriculum (70%), a clinical didactic curriculum (15%), and a non-clinical professional development curriculum (15%). We place great value each fellow's individual interests, unique skills, and personal goals. Although the fellowship curriculum has a standardized structure no matter the program track, leadership faculty work individually with each fellow to develop track-specific rotations, professional development projects, and individual goals. Each fellow receives mentorship and individualized attention in their personal and professional growth throughout the program.
Clinical Practice Curriculum (70%)
Each program track offers a uniquely tailored clinical experience for the APP fellow to ensure broad and wide-ranging exposure to clinical content, specialty and subspecialty areas, with intentional repetition of select areas of clinical practice. In addition, each track offers the fellow the opportunity to pursue elective rotation experiences to facilitate additional training or exposure to clinical environments, specialty populations, or clinical skills. These will be selected in collaboration between the fellow and program leadership, tailored to each fellow's individual goals and interests. Electives can be abbreviated experiences, month-long experiences, or smaller experiences broken up into days or weeks, depending on the clinical curriculum.
Clinical Didactic Curriculum (15%)
The clinical didactic curriculum includes specific specialty-area didactic experiences in the form of lectures, skills labs, simulations, case studies, workshops, and other unique learning opportunities tailored to meet the needs of the program track. These didactic experiences will vary week to week, and will be noted on the fellow's master curriculum schedule.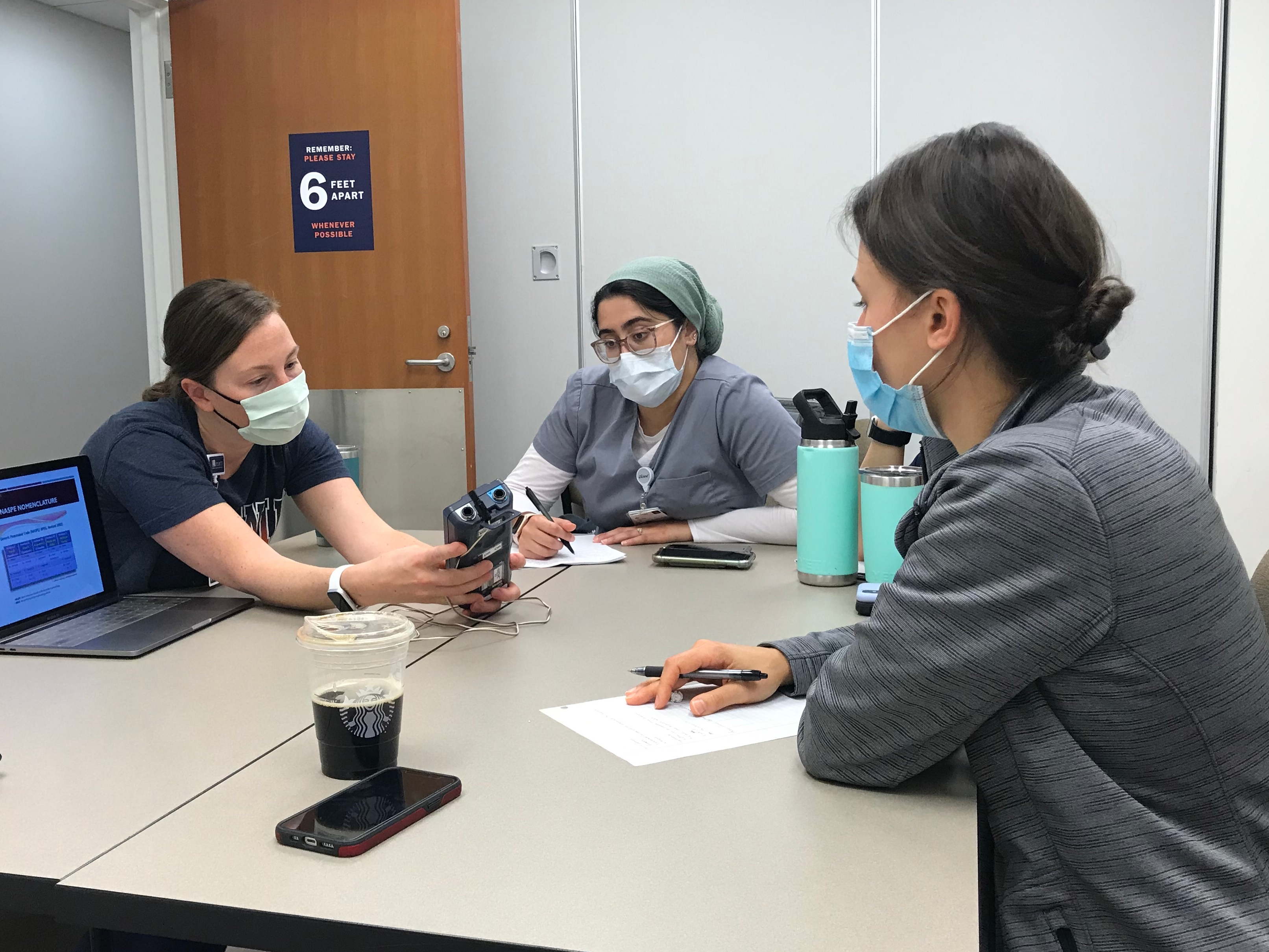 Non-Clinical Professional Development Curriculum (15%)
As Advanced Practice Providers, elevating your practice beyond patient care to publications, scientific inquiry, quality improvement initiatives, and leadership endeavors requires a balance of your clinical workload and "non-clinical" or administrative duties. Developing and utilizing these skills is pivotal not only to the success of patients but also to the teams that provide and elevate patient care. Our program puts great emphasis on growing our fellows as expert clinicians and as emerging leaders in the workforce. We want to foster these skills and advance your leadership, publication, and presentation skills throughout your fellowship experience.
Who Should Apply?
We offer program tracks for aspiring leaders in the field of critical care or outpatient neurology.

This program is targeted towards the novice Acute Care Nurse Practitioner or Physician Associate who has less than 1 year of experience within the field of critical care as an APP.

This program is targeted towards the Primary Care, Family, or Acute Care Nurse Practitioner or Physician Associate who has less than 1 year of experience within the field of neurology as an APP.

More on the application process here:
Application Process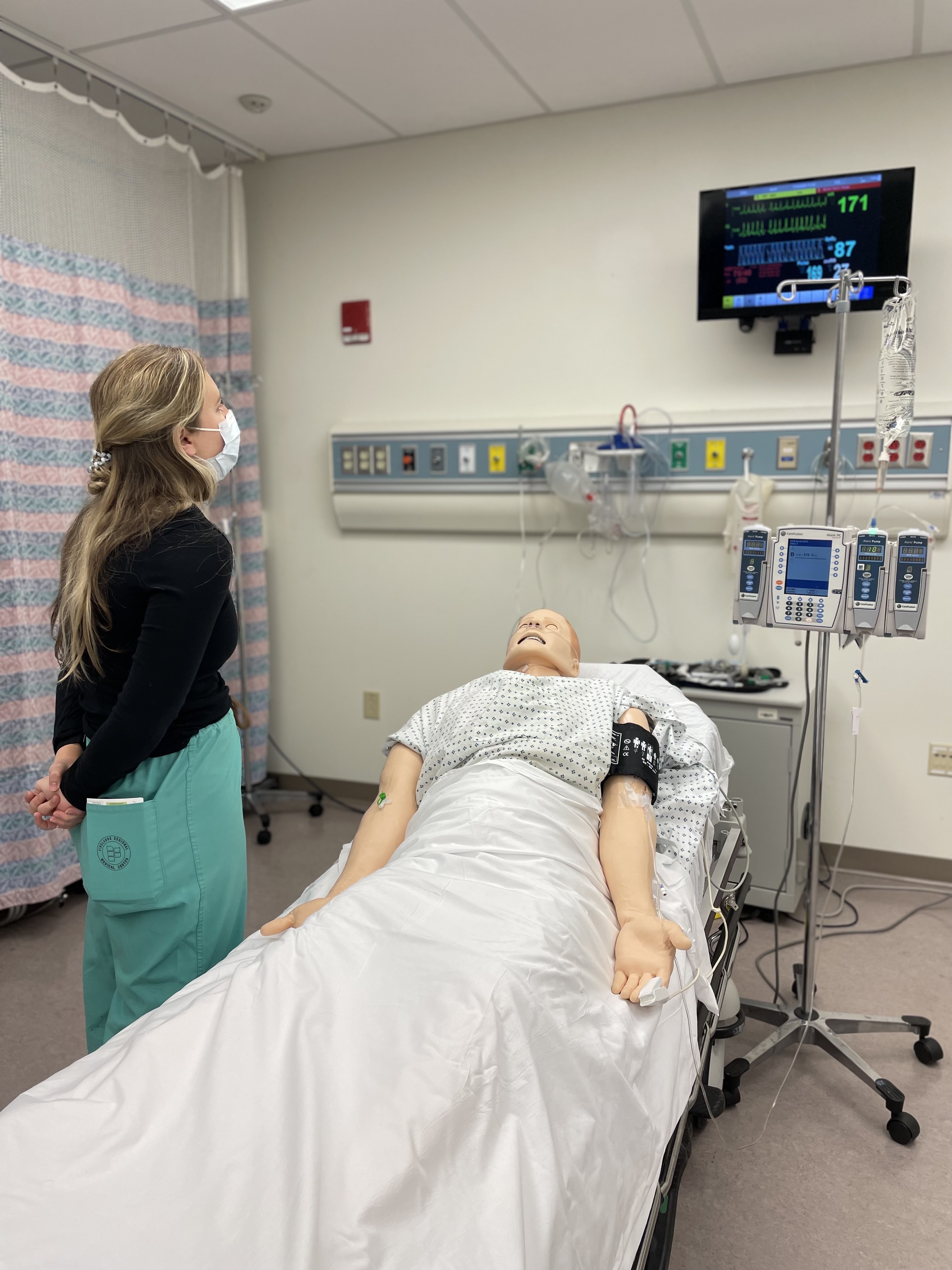 Why Choose Our Fellowship?
Our APP Fellowship provides the structured experience necessary to optimize clinical expertise and role transition for aspiring APP clinicians. Our program accelerates the APP's readiness to perform autonomously and practice at the top of licensure in highly complex specialty environments such as critical care or neurology, ultimately resulting in more satisfied employees, managers, administrators, and physician leaders. The 12-month intensive fellowship experience fosters greater career opportunities, employee engagement, future leadership opportunities for the emerging new Advanced Practice Provider.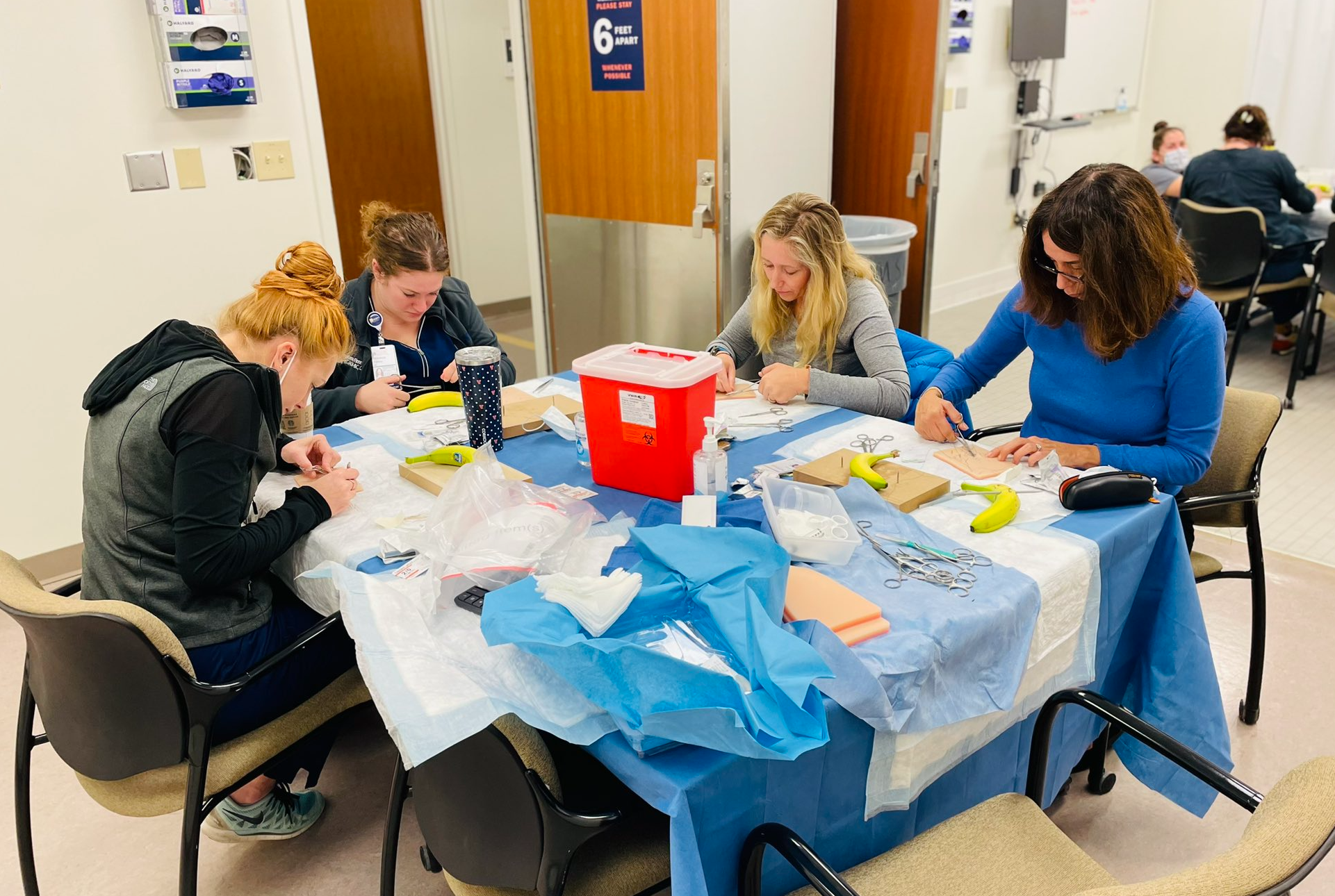 Testimonials
"I was extremely honored to be a part of the inaugural Advanced Practice Provider Fellowship cohort at UVA and the experience far exceeded my expectations. The program is extremely well organized, and it is structured in a way that challenges you while fostering your growth. There is an emphasis on clinical experience, simulations, and professional development in order to cultivate the skills necessary to be a well-rounded provider. I couldn't have asked for a better experience and I know that the knowledge and skills I acquired at UVA will continue to influence my career going forward." - Portia Adu Sarhene, DNP, AGACNP-BC, RN

"The UVA Critical Care Fellowship exposes their fellows to a broad range and depth of critical care experiences and simulated learning. Equally if not more importantly, there is a constant sense of support and opportunity in every step of the meticulously designed and challenging curriculum. As a prior fellow I can attest that the learning and bonds formed in this program will mold a foundation that propels your future in medicine forward." - JT Brizendine, MSPAS, PA-C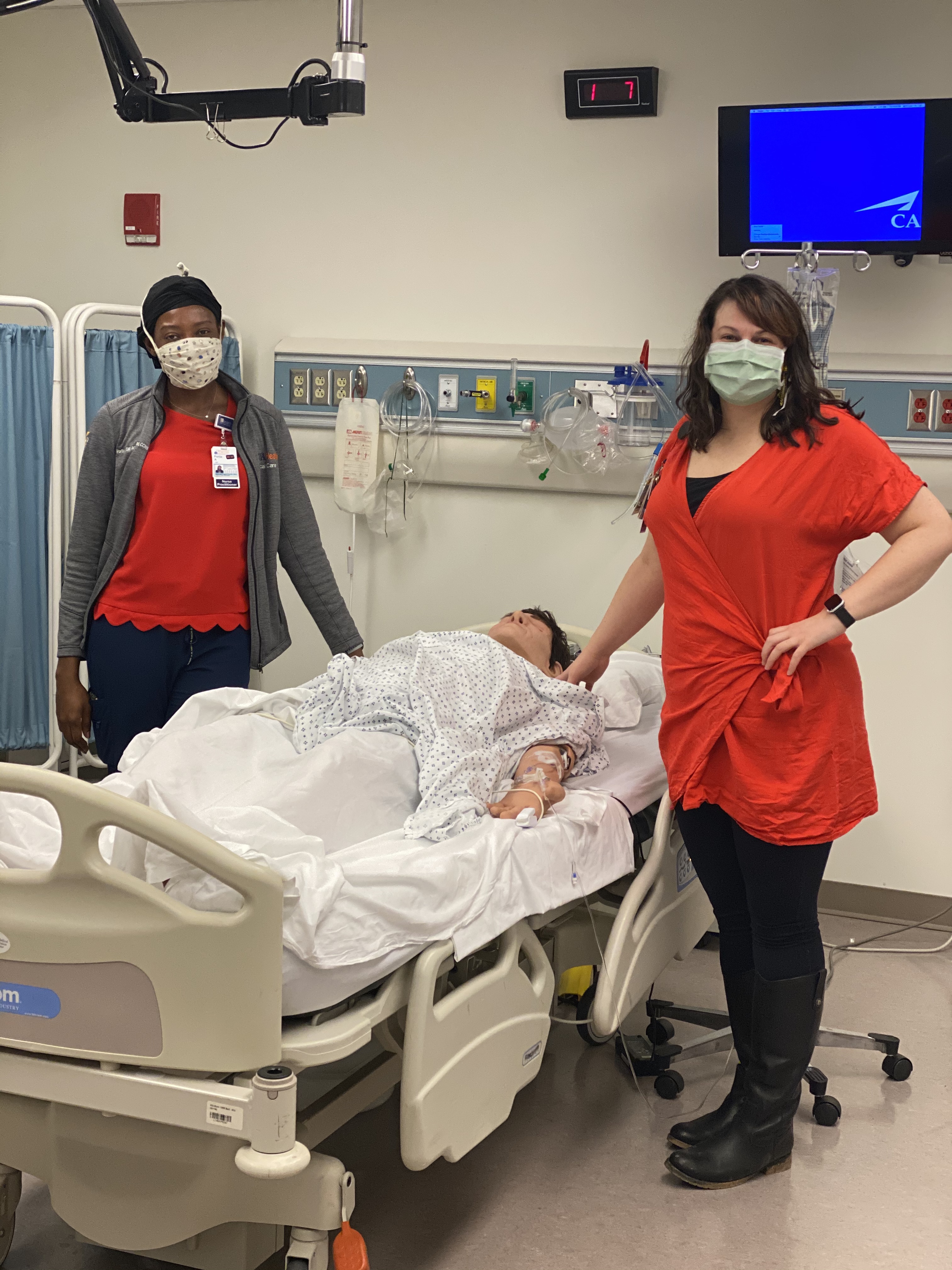 "After a year of being on my own in the critical care field, I can say with certainty that this fellowship was one of the best decisions I have ever made for my career. The training is rigorous, thorough and thoughtful. As a Physician Assistant, I feel like this has made me a far better provider. I would highly encourage others, especially other PAs like me who want to pursue a career in critical care, to complete a fellowship. I would do it all over again and am proud of the provider I have become with this fellowship." - Alexis South, MSPAS, PA-C

"My experience with UVA Health's Critical Care APP Fellowship was invaluable. Upon graduating with my MSN, I knew I loved critical care but wasn't sure of my preferred specialty. The fellowship program allowed me to explore all areas of critical care, while providing me with a solid foundational knowledge of practicing as a critical care provider. The opportunities provided are endless! From scrubbing into cardiac surgery to gowning up for alpha traumas, I truly don't think I would have had this exposure elsewhere. It was a challenging year, but I would do it all over again if I could!" - McKenzie Chic, MSN, AGACNP-BC, RN
"Transitioning into practice as a new graduate APP can be a challenge, and this holds especially true for neurology. However, the UVA Neurology APP Fellowship provided me with invaluable support and opportunities to overcome this challenge. The diversified clinical experiences spanning various subspecialties and didactic training overseen by world-renowned content experts, was a phenomenal experience. This fellowship not only made my transition from a recent graduate to a practicing clinician more enjoyable but also laid the foundation for my future in neurology. I wholeheartedly recommend this fellowship to any aspiring neurology APP, as it offers an exceptional opportunity for professional growth and development." - Alex King, FNP-C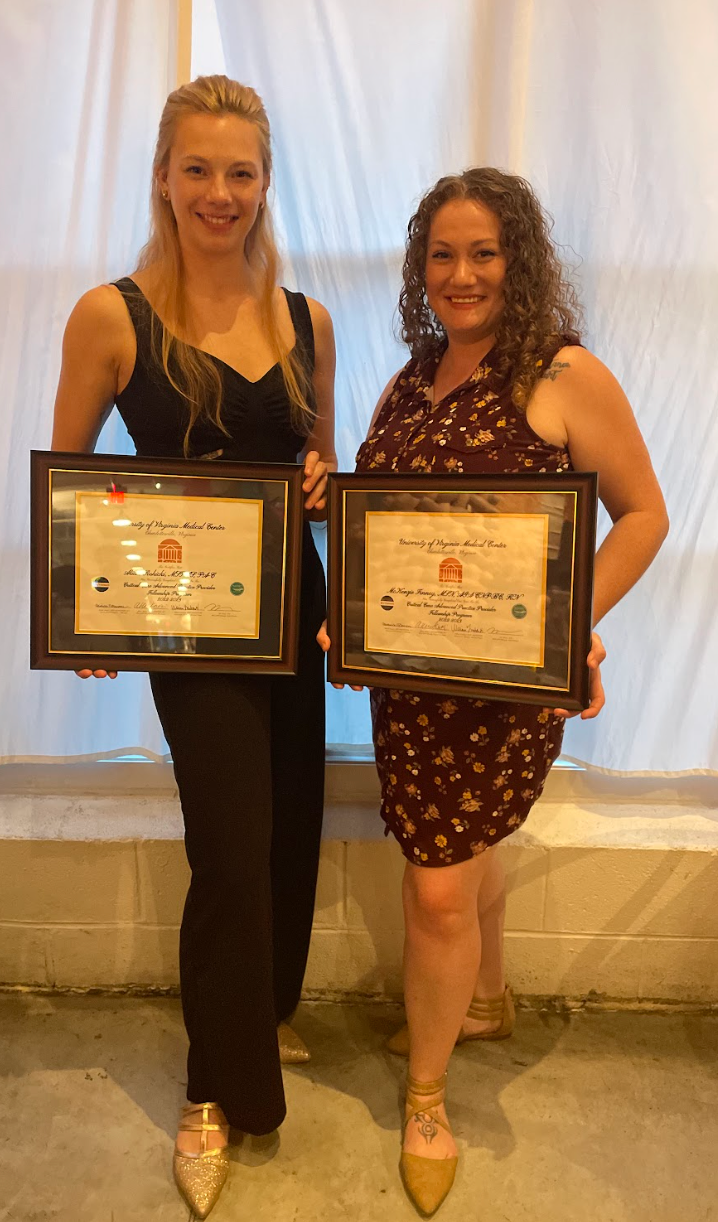 Mission
Elevating future clinician leaders through enriching curriculum, counsel, and connection.
Vision
The vision of the UVA Advanced Practice Provider Fellowship is to promote the APP role throughout the institution and foster excellence in emerging and aspiring advanced practice providers through a rigorous yet supportive clinical and didactic specialty curriculum. We strive to increase and expand clinical knowledge for new advanced practice providers new to a field or specialty, with emphasis on teaching and delivering expert clinical care, promoting and developing valuable leadership skills, and accelerating the transition to practice for the advanced practice clinician.
Values
UVA Health Values: A.S.P.I.R.E
Accountability: Acknowledging and assuming responsibility for where we have succeeded and failed in terms of our actions, decisions, policies and results
Stewardship: Responsibly and carefully managing our resources and commitment to continual improvement and learning while acknowledging shortcomings or problems in our quest
Professionalism: Approaching all that we do in a collaborative way, delivering excellent care through the lens of helpfulness, positivity, kindness and competency
Integrity: Being honest, open and fair through our behaviors, attitude and treatment of others
Respect: Being mindful of building a diverse and inclusive environment while showing compassion for everyone through our caring and intentional ways
Excellence: Conducting ourselves in a manner that surpasses ordinary standards through preparation, collaboration and proactivity in all that we do
APP Fellowship Program Values: G.R.E.A.T.L.Y.
Growth: APP Fellows embrace the ongoing and multidimensional professional growth fostered throughout the fellowship experience
Resilience: APP Fellows exemplify resilience in their every day activities by remaining open-minded and flexible in response to changes and challenges
Enthusiasm: APP Fellows demonstrate a passion for the learning process, embracing every learning opportunity to its fullest
Ambition: APP Fellows are intentional and aspirational, going above and beyond to achieve and exceed their goals
Teamwork: APP Fellows embrace each environment as a unique team, working collaboratively and synergistically to accomplish a unified mission
Learning: APP Fellows demonstrate ongoing learning and development of new skills measured through outcomes and performance
Yearning: APP Fellows aspire to the drive to absorb, refine, foster, and perfect their knowledge and skills in pursuit of excellence