Clinical Curriculum
What schedule and hours can the APP fellow expect?
APP Fellows will work a full clinical schedule aligned with designated preceptors within the rotation in addition to attendance of a dedicated didactic day every Friday.
Weekly schedule amounts to an average of approximately 50-60 hours per week, including extra time at home prepping, reading, and working in Professional Development Curriculum requirements.
Critical Care fellow scan expect to work occasional nights and weekends as part of their clinical requirement.
What is the role of the fellow during his/her rotation?
Functions as a new/novice APP, fully credentialed within hospital to operate within their scope of practice. Able to perform H&P's, Physical Exams, evaluation and management patients; able to formulate plans of care in collaboration with preceptor and/or attending physician
Able to write orders and perform procedures under direct supervision by preceptor or attending physician
In most instances, this is not a shadowing experience. The fellow should assume a small patient load initially and incrementally increase based on acuity and clinical ability/competency
What is expected of the APP fellow?
Arrive on time for each shift
Dress, behave, and communicate in a professional manner
Adhere to A.S.P.I.R.E values and Fellowship G.R.E.A.T.L.Y Values
Assume a patient assignment with preceptor oversight as determined by preceptor and progression throughout fellowship (patient load is expected to increase throughout program)
Perform all standard provider responsibilities based on each unit/team with preceptor guidance and oversight
Didactic Curriculum - Critical Care
9:00-1:00: One or more of the following activities
Skills Labs (School of Medicine Simulation Center)
Simulation (School of Medicine Simulation Center)
Workshops (School of Medicine Simulation Center or unit-based)
Free block / administrative time to work on professional development curriculum
Lunch
2:00-5:00: Three or more of the following activities
APP Critical Care Lecture Series
Case Study discussions
Weekly check-in with coordinator/director
Journal Club
Imaging review
Fellow's Teach Back Lectures
Periodic review of goals and clinical evaluations
Point-of-Care Ultrasound: 1 on 1 session with senior sonographer
Prepare for upcoming rotation
Free block / administrative time to work on professional development curriculum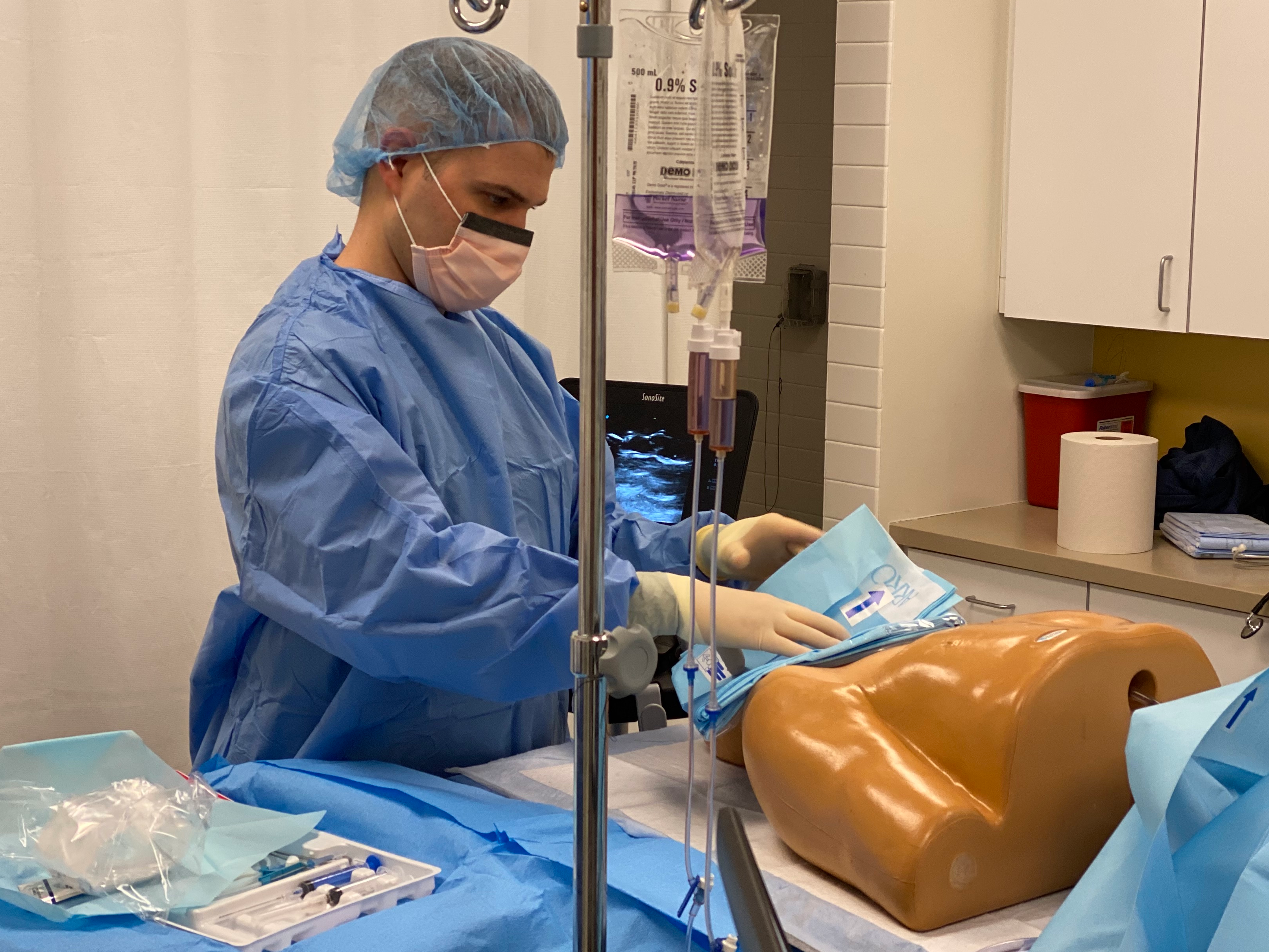 Didactic Curriculum - Outpatient Neurosciences
9:00-1:00: One or more of the following activities
Skills Sessions (School of Medicine Simulation Center)
Workshops (School of Medicine Simulation Center or clinic-based)
Free block / administrative time to work on professional development curriculum and follow up on clinic responsibilities
Lunch
2:00-5:00: Three or more of the following activities
Neurology Grand Rounds
Neurology Resident Educational Block
APP Neurology Lectures
Case Study discussions
Weekly check-in with coordinator/director
Journal Club
Imaging review
Fellow's Teach Back Lectures
Periodic review of goals and clinical evaluations
Workshops and Skills Sessions
Free block / administrative time to work on professional development curriculum